Our Mission
Centenarians of Oklahoma is a rapidly growing, not for profit, volunteer organization whose sole purpose is to honor citizens of Oklahoma who are 100 years of age or older.
Our Team

Our Story
Every business has a beginning, and ours was founded in 1991, in Oklahoma City as Centenarian Club of Oklahoma, Inc.
Centenarians of Oklahoma is incorporated and a non-profit 501(c)3 organization. The stated mission of the group has always been to recognize and honor Oklahomans as they reach 100 years of age and older. The Centenarian Club of Oklahoma, Inc. has operated under the name Centenarians of Oklahoma since late 2014.
In its early years, the organization operated under the auspices of a Board of Directors, received some grants from various sources, and had compensated executive directors and volunteers who helped with the work.  Two of the principals were Richard Amend and Mary Lou Bates.
When begun, the Oklahoma City area was the focus of the group.  As it grew, another group took over the responsibility of honoring centenarians in the eastern part of the state.  The two areas operated out of OKC with records maintained there and the Tulsa people reporting directly to OKC.
Time passed, and the OKC group lost funding about the time when privacy laws became more stringent.  It's hard to find names of centenarians in facilities and also to work with their next of kin. OKC dropped off, and Richard Ziglar and volunteers in the Tulsa area continued to honor those they could locate.
About 2014, Gloria Helmuth began serving with Richard Ziglar on the Centenarians work; in late 2015 and early 2016 Sue Scott, Dorothy Griffin, Carole Minter joined the team. We welcomed Peggy Barnett in 2018, Terri Callaway in 2020 and Lynn McNair in 2021.  The inductee count went up with these additional people.  Using their detective skills we find, honor and remember our most senior individuals in the State of Oklahoma. All who work with the program are volunteers.  We subsist due to the generosity of those who make donations to us.
Meet the Team
These great ladies are the board members, researchers, presenters and heart of this organization. They volunteer their time and resources to honor Oklahoma's wonderful Centenarians.
Sue Scott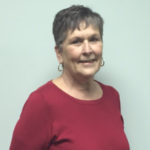 Board Chair
From the insurance world, Sue is a willing volunteer that brings invaluable business experience to the group.
Gloria Helmuth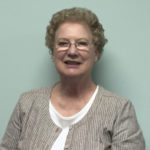 Vice Chair and Secretary
With extensive experience in business and travel, Gloria, the administrator of our program, keeps the group records and manages the workflow.
Carole Minter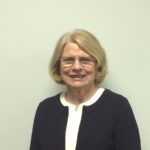 Treasurer
A retired pastor, Carole looks at her work with Centenarians as an extension of her ministry.
Peggy Barnett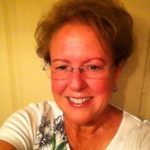 Board Member
With claims research experience at Burlington Northern Santa Fe Railroad, Peggy is a welcome asset to our team where she does research, publicity and is in charge of archives.
Terri Callaway
Board Member
Recently retired accountant, Terri is excited about celebrating birthdays with Centenarians.
Our continued success is made possible with the support of our donors…
The work performed through the Centenarians of Oklahoma could not happen without generous supporters like you.
We operate by volunteers and donations only while providing this special honor to our "Golden Okies".
Thank you for your continued support.